Web Design Costa Blanca & Javea
If you have a business on the web design Costa Blanca is your chance to tell the world who you are, establish a professional reputation and show off your products and services to the best effect. Above all, it's your chance to sell your products or services… but a web design Javea company that achieves all of the above can be hard to find.
Website design takes creative flair and an eye for detail, a hard-working approach and a listening ear. We have over 10 years experience of working with clients, large and small, and we know that our websites achieve results.
Web Design Costa Blanca
Every business nowadays needs a high quality website. After all; if you can't be found online then you are throwing away a pretty decent marketing opportunity. This is where Web Design Costa Blanca will help you out.
Our company is a professional web design company located in Costa Blanca. Our mission is to provide incredibly high quality websites to each and every one of our clients. This will help them to get noticed not only on the Costa Blanca but throughout the world. You will be surprised at just how much money a decent website can generate you!
There are a number of companies who provide web design Costa Blanca which will grab a generic template, add a bit of text, and call it a day. These websites tend to be quite cheap as a result. You do however have to realize that not every business has the same needs. In fact; not a single business out there is exactly the same as another one. This is why a generic website template will not work. A website needs to be designed from the 'ground up' to meet the needs of the business in question. That is exactly what we do here. We take your needs into account and we design a website for your company.
The result of having a website designed around your company is the fact that you are able to showcase exactly what your brand image is. As a business owner you should know that brand image is absolutely everything. It is the value of your brand which gets people purchasing from you as opposed to one of your other competitors. This is why you need a company like us providing your web design Costa Blanca. In addition to this; having your own web design carried out means that you are able to choose the features that you need for your business. As mentioned previously; there is not a single company out there which is the same as another one. What may work on one website may not necessarily work on another one. Rest assured; our team has the talent to ensure that you get exactly what you need on your website to assure that it generates the most amount of money possible.
It is worth noting that web design in Costa Blanca should not only be about the look of the website. The website needs to be functional. It could be the 'prettiest' looking website in the world, but if the website visitor can't find exactly what they need on your website then you stand zero chance of making money. Again; our team has the experience to help with this. When you work with our team that provides web design in Costa Blanca, we will work hard to determine what the overall goal for your website is. This could mean a client getting in touch with you looking for more information, a booking made at your hotel, or perhaps just a client purchasing something online. Once we have the overall 'goal' in mind, we will be able to work on your site to ensure that your website visitors actually meet this goal when they are on your website. This of course means that you are going to end up with a lot more money in your pocket…which is always a good thing.
On top of this; all of the websites that we design here will be created from the 'ground-up' to make sure that they are easy to get ranking in the search engines. In short; they are going to be SEO-friendly. As you may know; no matter what company you are, the majority of your business is going to come through the search engines. When we design your site we will bear this in mind. We will make sure that it is easy for search engine spiders to have a browse about, and the text that we provide on the site will also be geared towards getting you the highest ranking possible. Obviously your on-site optimization is not the only piece of work that you will need to be putting into getting ranked in the search engines, but it is where a great deal of the effort is actually going to go. We basically lay the foundations for whatever Search Engine Optimization team you have on the case, and they are going to absolutely love the foundations that we lay because it will make their job a whole lot easier.
As mentioned previously; our goal is to give you the website that you want. This is why we will carefully discuss the project in-depth with you before we actually start on it. This means discussing what you want from your website in terms of design, style, and features. We will of course listen to all of your suggestions (it is your website after all!), but the experience that our team holds means that we will also be able to make additional suggestions that we believe will help your site make even more money and draw in even more visitors in the future. Remember; our goal is to ensure that you have the best website possible and we believe it is the experience that our team holds which will help you get to this point.
All websites created by our team will be created to budget and on time. This means that you will have your website up and running exactly when you expect it to be. This means that you can start to generate cash through it sooner as opposed to later!
If you wish to find out more about web design in Costa Blanca then please do not hesitate to get in touch with our team today. They will be more than happy to answer any questions that you may have about the services that we offer, and they will even be able to point you towards having your first website designed!
Search Engine Optimisation
Search Engine Optimisation is very simply, maximising your websites potential ranking on the major search engines, such as Google and increasing the number of visitors to your site.
If you have a website that is intended to produce sales, then you need to do some form of SEO.
I'm sure you are thinking "well they would say that wouldn't they". But the simple fact is, unless you have a business selling "yellow hens teeth in Javea", then the chances of you getting ranked anywhere on the first page of Google, without some sort of SEO, are almost zero. Not being on the first page, means no visitors to your site. No visitors, means no sales.
It's a fact of modern business life that you NEED to get involved in social media. Sadly, with all the other pressures on you as a business owner, you probably don't have the time.
This is where Fresh Frog Design can help. We provide a full social media service so that you can be involved, but without the hassle. See below for details.
Many companies use social media in the wrong way, they just see it as a way to advertise their business, and this is a big mistake.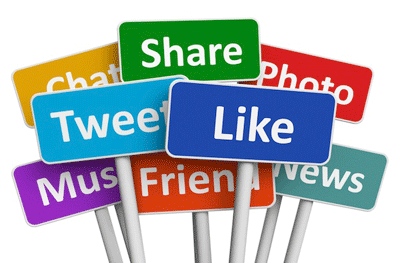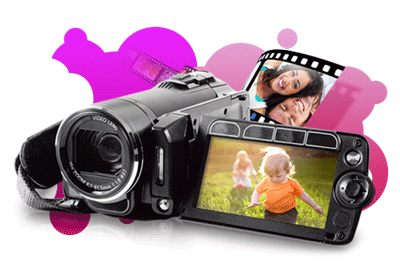 Professional Photography and Video
Fresh Frog Design also provide photography and video services to go along with our web design and SEO.
We create stunning videos, and photographs to enhance any website, or property listing. We have found through experience that professional photography of your rental property improves bookings, and rental rates.
We also provide on-line marketing packages for property owners, giving you everything you need to maximise your rental potential. Our packages include everything from just a website, to photography, video and even email marketing.
What do we mean by email marketing? Well we don't mean spamming as many people as possible with junk mail trying to sell our products and services.
Email marketing is an absolutely essential tool for today's on-line business. Capturing your previous, and potential new clients email addresses can be just like having a money tree. However, it is very important to build a trusting relationship first, and email can be the perfect tool if used properly.
Fresh Frog Design have many years of experience with email marketing and can provide you with a full email marketing service, from capturing the leads, to ongoing email communication, the right way.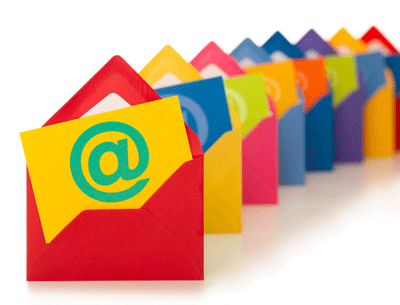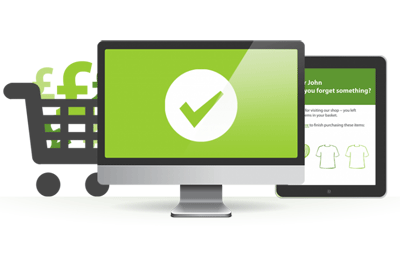 What we mean when we talk about conversion is when a visitor to your website takes an action that you want them to take.
But what does that look like to you? It could be signing up for an email newsletter, creating an account with a login and password, making a purchase, downloading your app, or something else entirely.
Whatever it is you want your visitors to do, this action is what we will help you to measure and to optimise, making sure you get the maximum value from every website visitor.
No hidden extras or additional costs
We build a full range of websites here at Fresh Frog Design, from full e-commerce sites, to real restate, to small brochure sites for local businesses. All of our websites include the following though, regardless of cost or size.
World Class Security

Full Content Managment

Premium-Class Support

Secure Contact Form
On Page SEO

Google Analytics

Google Sitemap

Social Media Integration